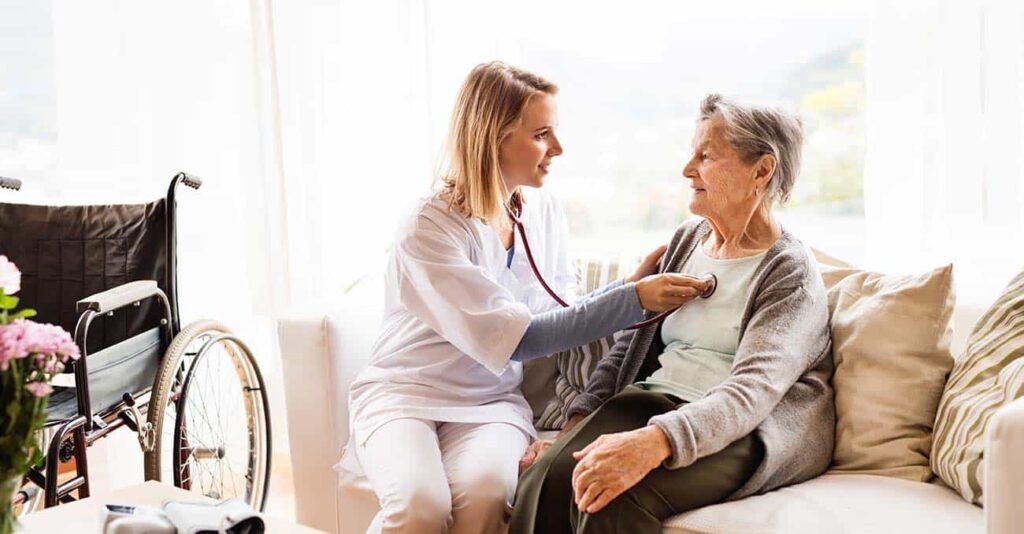 Now get treatment for your health issues without stepping out of your home by availing our "doctor @ home" facility. No more traveling hassles, No wasting your time standing in a long queue for billing & no waiting for your turn. We bring home the highly experienced doctors who assess patient's health meticulously and provide comprehensive care.
Apart from just giving physical support, our medical professionals give strong social support for patients to make them feel psychologically better, as well. Whether you need a physician, gynecologist, orthopaedician, pediatrician, dentist, physiotherapist, dermatologist, neurologist, gastroenterologist, or any other medical expert at your home, we're here to help.
Monitoring at regular intervals & physical examination
Best packages for senior citizens
Highly experienced nursing professionals
Flexible timing based on patient's request
Specialized rehabilitation services and physical therapy treatments
Medicine or medical equipment delivered to your home
Need some advice from our experts?
Request a Call Back Today Now!
We will make a single attempt to contact you from a withheld number, usually within 24 hours of your request.